| | | | | | | | |
| --- | --- | --- | --- | --- | --- | --- | --- |
| About Us ∨ | About Plants ∨ | Shows & Events ∨ | Local Groups ∨ | Seed Exchange ∨ | Resources ∨ | Membership ∨ | Forum ∨ |
Plant Shows >
Club Events >
Blogs and Diaries >
Website links >
Plant Shows
"Show Schedules" are the List of Classes into which exhibitors place their plants for judging.
The Club's plant Shows are held in towns and cities around Scotland and the north of England.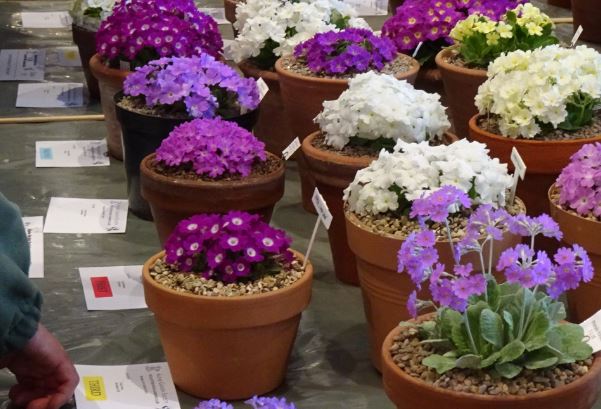 All shows have been cancelled for the foreseeable future as a result of the Covid-19 pandemic, but we look forward to bringing them back as soon as possible.
Showing
Once at the Show Venue the plants are staged, in the various classes set out in the Show Schedule. The Show Schedules vary from Show to Show but their aim is to divide the plants into types groups or families in an attempt to make Judging easier with similar groups exhibited together.
There are also different sections for beginners and the more experienced to make things easy for the new exhibitors.
Judging
When all plants are exhibited by the deadline everyone except the Officials and the Judges leave the Show Hall to allow the Judges to go to work.
Judges normally go round in groups of three and award First, Second and Third places in each class. Some classes are easily Judged but some particularly the multi-pan Classes can take some time to sort out. Once the Classes have all been Judged the Major Awards are decided the principal being the GEORGE FORREST MEDAL for the most meritorious plant in the Show. At around mid-day the Show is opened to the Members and Public alike the difference being that members get in free.
Art exhibits are also a feature of many of the Shows and the works are sometimes available for sale. Perhaps one of the best opportunities of the Shows is a chance to meet and talk with other growers and enthusiasts and a great deal can be learnt by both novice and expert.