| | | | | | | | |
| --- | --- | --- | --- | --- | --- | --- | --- |
| About Us ∨ | About Plants ∨ | Shows & Events ∨ | Local Groups ∨ | Seed Exchange ∨ | Resources ∨ | Membership ∨ | Forum ∨ |
Plant Shows >
Club Events >
Blogs and Diaries >
Website links >
Ian Young's Bulb Log Diary ISSN 2514-6114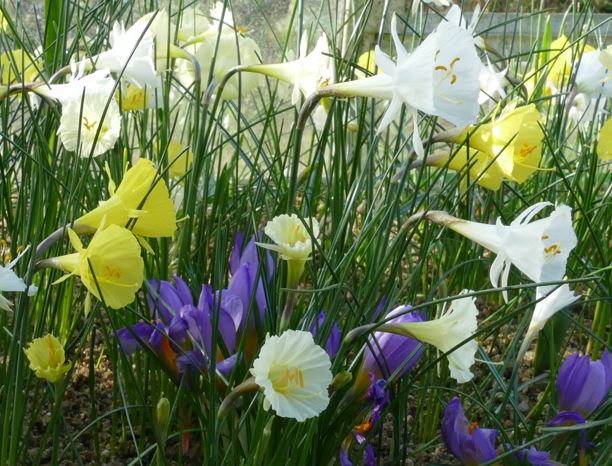 In 2003 I started the Bulb Log, as a one year project, with no idea of how popular it would become.
The content is a personal diary covering all aspects of the bulbs we grow both under glass and in the open garden as well as any other garden projects that I may be working on.
The first six years of logs are currently in the html webpage format. These older bulb log pages are in the second table at the foot of this page. There is another six years of week by week experience and information available for you to browse.
But as from 2009 (which is year 7 of the logs) we moved over to the Adobe Acrobat pdf format. This has many advantages, giving me more scope to play about with the layout and also allowing you to save the file to your PC to view off-line or even to print it out as I know some of you prefer.
Please view an entry by clicking the date in one of the tables below.
You can find further discussion on points arising from comments in the Bulb Log on our Web Forum, and this can be found by clicking
HERE
We have a comprehensive Index to the Bulb Log. This lists subjects such as "Air Pots" and "Books" as well as plant names. It is well worth a browse by clicking
HERE
.
Ian has produced a comprehensive manual to cultivation of Erythroniums in pdf format which can be read online and downloaded
HERE
.
Happy growing! Ian Young
You will need Adobe Acrobat Reader to read the logs. Download it free
HERE
If you enjoy the Bulb Log, then please consider making a donation to the SRGC. You don't need a Paypal account to donate via Paypal - just pick the "Donate with a card" option!
Current Bulb Logs

These are the last few years logs, as pdfs.


Old (Archive) Bulb Logs

These are the previous Logs, as webpages.